In the middle of December I was feeling like it was time to start dating again. For the last 2 years there has been a group of friends that meet at a Ranch for a little retreat and it is a wonderful time that I cannot compare to anything else in my life. For me, these retreats are a miniscule glimpse into what it will be like to be in heaven.
During the last retreat most of my friends were married and so the three single guys had to share a room together. No problem for me as I love these guys like they are my brothers, but eventually, one day, I hope to be going on this retreat with my wife.
So in the middle of December I joined e-Harmony once again hoping to maybe meet someone amazing. I was more honest with the questionnaire this time and I put down exactly what I wanted without holding back. Click, bang, boom – in a matter of seconds I had 4 matches. What? Only 4? Last time I did e-Harmony (four years ago) I got matches galore. This time, I wasn't too happy with my selection. 2 of the women were older than me and they looked like my mom, which, my mom looks great for her age, but I don't want to date her. The other one was only 5′ 2″ and she never responded to any of my inquiries and the 4th girl rejected me immediately.
2 months later and I still don't have any more matches in a 60 mile radius.
So it' February and of course Valentine's Day is just around the corner and it reminds all of us single people just how single we are. No worries, I think for guys it's a lot easier to handle, but that doesn't mean that I don't look in the mirror and remind myself that I'm 33 and I don't want to be in adult diapers when my kids are in college.
I cancelled my e-Harmony membership sensing that this is probably a sign from God that e-Harmony is not the route that I should take. Truthfully, I've got my heart stuck on one girl, one beautiful girl that is still so far out of my reach, but I hope that one day she'll see me as more than a friend. For now I'm content to wait.
On that note, I got this great clip from www.chirky.com (Hi Jes!) and I have to share with you. The part that stood out to me the most is how sometimes there just seems to be no reason for getting up in the morning. I think God realized that when he created Eve for Adam. Sometimes we need a reason for rising…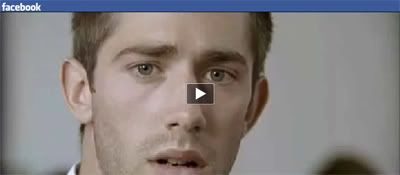 This video requires a Facebook account to view and so if you don't have a Facebook account then sign up immediately.