It started as a kid… I was a huge fan of Wolverine and of course Flash and the Incredible Hulk, but everyone's favorite had to be Wolverine.Wolverine was the rebel, the bad ass, the first one that always wanted to launch in and attack instead of thinking things through. Who doesn't love a rebel?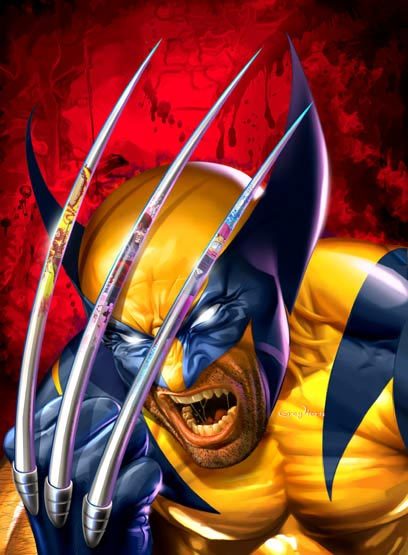 After seeing Australia and of course the latest X-Men installment: Wolverine, I have to say that the movie with Beyonce and Ali Larter – Obsessed, is loosely based on me stalking Hugh Jackman/Wolverine. Seriously.
I wasn't a huge fan from his first X-Men appearances, I mean, he was cool and all, but his weird hair and chops made him seem more cheesey than cool. Then I saw Jackman on the Oscars and he can be funny and laugh at himself and there is nothing cooler than a man's man who can dance and sing. At least not for me. I think we often forget that the real man's man can do it all. Dance, Sing, Fight, Protect, Love, Laugh, Cry… wait, I'm describing myself now.
Then here is Mr. Jackman with Beyonce:
I really enjoyed the movie and I enjoyed seeing Jackman on Oprah, I only wish he would shut up sometimes and let her guests talk. And what is with that whole "The View"- like panel? Jenny McCarthy? That Designer dude and her best friend Gail? When did that start?