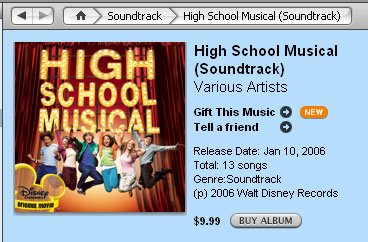 I frequent iTunes about as often as I frequent Taco Bueno – almost daily. So this week the top 10 has 4 songs from this High School Musical show that was featured on Disney.
The songs sound pretty good, but I haven't heard of this movie and why is it such a big hit? I have never heard of high schoolers getting into show tunes.
What is this world coming to?
Next thing you know grown men will be crying during Phantom of the Opera.