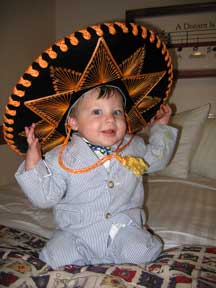 This is a Posted Note Exclusive Report brought to you by biggybounce.com, the letter "A", the letter "Q", and of course the letter "R".
Steve Sporre hot was born in Matamoras, Mexico in the summer of 1972. His parents were American tequila smugglers turned missionaries.
His parents left Mexico after his first birthday because baby Steve was putting on too much weight from gorging on too many tamales, refried beans and rice. No matter how hard they tried, Baby Steve kept figuring out ways to get out of his crib, and into the kitchen.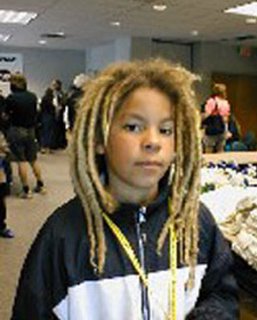 Fleeing Mexico due to some unexpected warrants for their arrest, Steve's parents moved to The Bronx, right next door to Jennifer Lopez. Jenny and Steve became fast friends and Jenny taught him how to rap and dance hip hop. Bored with Jenny from the block, Steve started trying to embrace the Rastafarian culture that thrived in his ghetto. With rockin' dreadlocks and a dead-on Jamaican accent, Steve fooled many of the neighborhood kids into believing that he was from Jamaica. But his cool accent and stylish hair would be short-lived.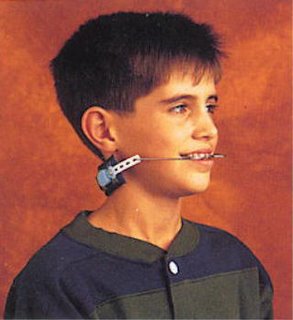 Steve needed braces.
Steve's parents made him cut his hair because his head gear wouldn't fit over his wicked dreads. Steve adjusted fairly well to head gear, but it interferred with his Reggae singing and so he picked up a guitar… and lots of milkshakes…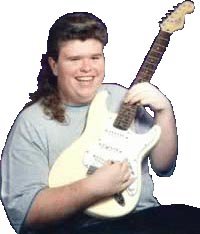 The milkshakes led to binge eating on Fried chicken, fried okra, and sweet tea. The excess caloric intake started to show and so Steve decided to try a new look – Business in the Front, Party in the Back! He worked the mullet!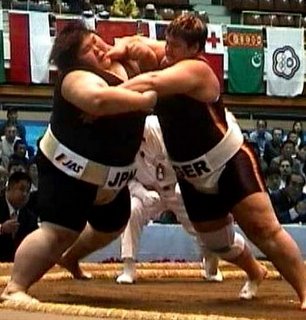 Fate has a way of dealing us an Ace, even when we think it has dealt us a crap sandwich. Steve was a musical genius and he went on world tour with other child prodigies. While touring through Japan, Steve "Big Freak Boy" Sporre, found his callling – Sumo wrestling. He dominated in his weight class punishing his opponent again and again. After becoming world heavyweight Sumo wrestler champion, Steve decided to take a different path and so he moved to Tibet and started doing some soul searching.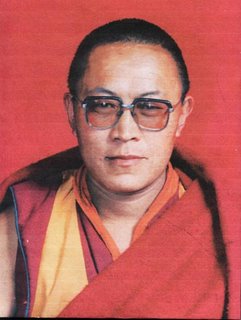 Steve joined a monkery and found wisdom and inner peace while studying the teachings of Bhudda. He related to Bhudda because Bhudda looked a lot like a Sumo wrestler. However, Bhuddist monks didn't have any good fried foods and after losing most of his weight he decided to try something new – Clowning.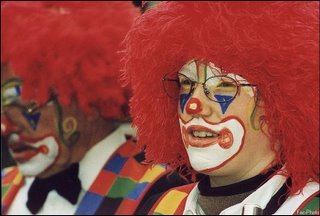 Steve started clown school in the most amazing place he had ever been – Texas. Wide open spaces, friendly people, and lots and lots of all-you-can-eat buffets. He was so good at clown school that he decided to try other entertainment venues as well – like Vegas.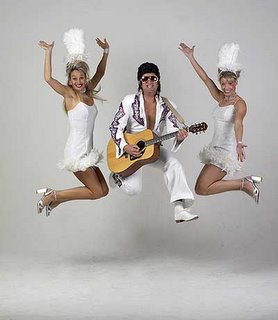 Steve became a headliner on the Vegas strip…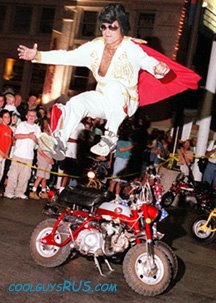 … and started touring with a group of flying Elvis' – this was the life.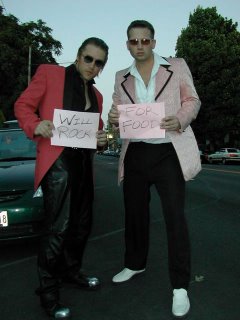 Life was rockin' and rollin' right along, but then suddenly the bottom fell out of the Elvis gig and Sporre found himself out on the street, like nothing but a hound dog – literally crying all the time.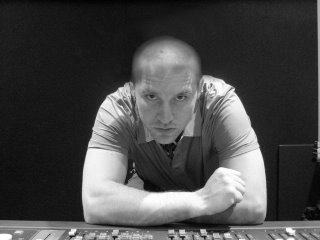 Then the worst thing that could happen to Steve happened – he lost all of his hair. Like Samson, he was suddenly powerless. He had no will to live, all he did was eat.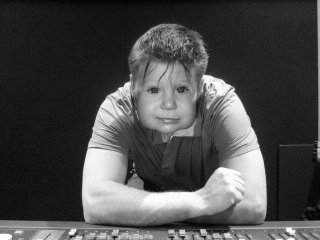 The hair loss turned him into a fat baby. He missed his hair so much that he went out and got some serious hair plugs at the Hair Club for men. He felt like a new man. He started working out again and decided to do the ultimate in entertainment. He joined Cirque De Soleil.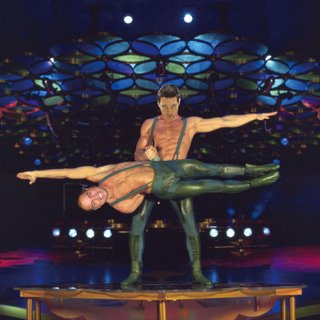 Steve became the star of Cirque De Soleil. He performed in Dralion and Verakai, and that is where he met Eddie Renz, who taught him how to sing Gospel music. They recorded an album together and it went #1 on the blue grass country charts.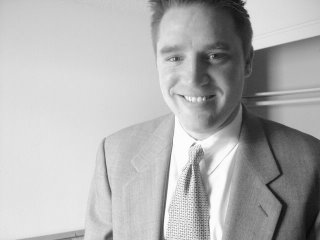 After performing for 3 years at the Grande Ole Opry, Steve became a worship leader at the First Baptist Revivalist Church in Portland, Oregon – the only church with mullet guitar players, a choir made up of mostly Sumo wrestlers, and of course contortionists that performed during the service. When Steve started his ministry at the church it had a humble 300 in attendance, now it boasts close to 5000.
Steve is an example of a life that could have ended up in tragedy, but praise be to God, he is a success story.
He has his own website that you can visit, pop over and tell him hi, he just might write a song about you.
Ha Ha. We love you Steve!
Special thanks to Biggy for his Crazy Photoshop skillz – none of that is my work, all praise goes to him.
For more Posted Note Exclusive reports visit these links:
Just Say Jes – Behind the Blog