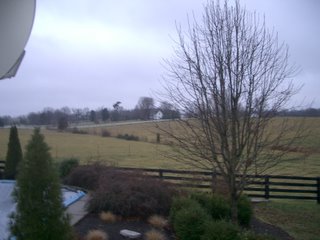 Hello Everyone! How was your Christmas? Good I hope.
I am in Kentucky with my best friend Joe Bruner and his wife Amber. Amber's family is from Kentucky and so I am staying at Amber's parents house until New Year's Eve.
It is going to be fun to get away for some R&R. Cat, I am sure, is going to enjoy having a little bit of free time. Since Thanksgiving Day I have schedule every one of her free evenings to be with me – and she works two jobs and so she didn't have many free evenings. I already miss her though, it would have been nice if she could have come up to Kentucky – we could have gone on some runs up here through the hills – this place is beautiful!
I still have internet and a Camera and so I will post some photos and of course I will be blogging!
I love you people – don't ever forget that. I.LOVE.YOU.