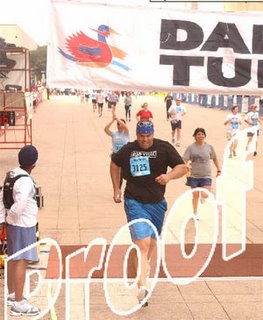 Hey, I am WINNING!
Cat is there to my right and that is Amstaff Mom clapping behind me. I think she is clapping? Maybe she is praising God that I finished the race and she didn't have to carry me across the finish line.
The photo is from www.sportphoto.com
To purchase the picture it costs two arms and a leg and so I just got the proof.