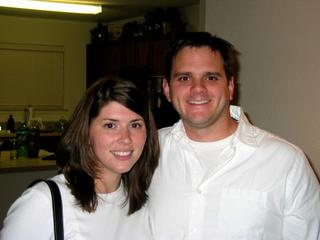 Once in a blue moon the old crew gets together, this time it was for Alan and Cribby's birthday. We had cake, we had homemade icecream, we had Clark's Barbecue – if I had died that night I would have died happy and content.
Say hello to my little friends…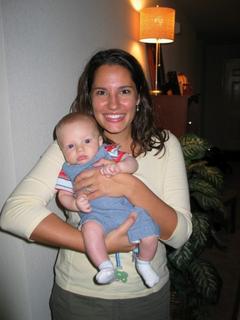 Jenni Cribbs is holding Sarah and Stowe's new baby Tristan.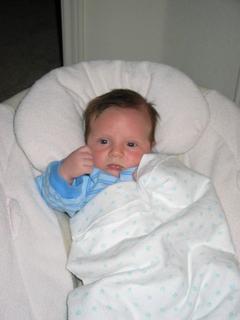 Baby Ari – Nikki and Jeremy's new little boy – Ari means Lion. Both kiddos are super cute.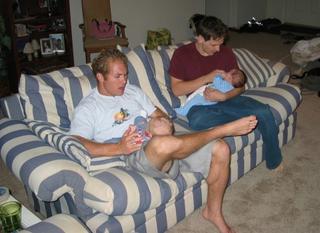 New Daddies – Stowe and Jeremy. I don't know how Sarah and Nikki did it, but they grew up together, found men and married them close to the same time and then had babies less than a month apart – and both of them are older than their husbands. I am just now realizing all of this as I type it.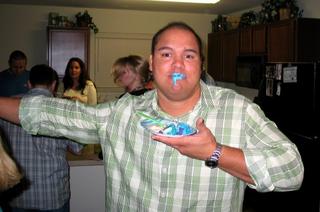 Do I have frosting on my face? And what is going on with KT's hair in the background?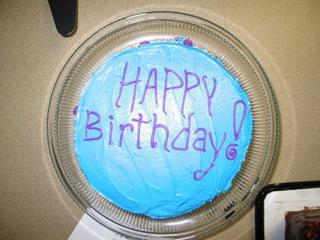 Jenni can bake a seriously good cake.

Erika and Josh whipped up this M&M cake.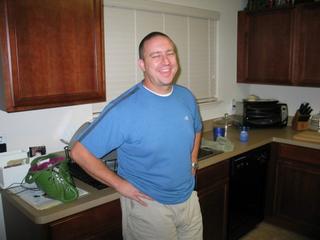 Birthday boy Cribby in his new house – which is really, really nice.