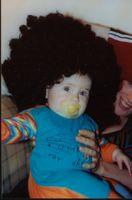 A Posted Note Exclusive
Many of you know Jessica F. as Jes of Just Say Jes. But before she was Just Say Jes or Jessica F. she was Jessica H. It is amazing how life shapes us and molds us and how getting married and starting your own personal blog can change your life forever… this is her story.
Jes grew up in a happy home with a very loving mother and father. What her parents loved most about her was her hair and how it grew so rapidly. From Afro's to chignon's there was nothing that they couldn't do wtih baby Jes' hair.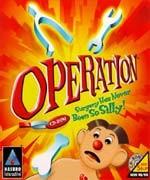 The years went by peacefully for most of Jes' early childhood until one day her brother smashed her operation game after Jes had beaten him repeatedly at removing the funny bone. This seemed to be a critical time for Jes and she didn't adjust well to her brothers temper tantrums. Despite being an easy-going child she soon had a few tantrums of her own.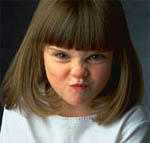 Mischevious and deceitful her mother actually had her audition for the hit children's movie – Problem Child. Jes didn't get the part but the producer agreed that this girl definitely was a problem.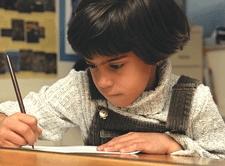 Distraught and not knowing what else to do, Jes' parents decided to enroll Jes into a foreign exchange student program. Jes lived in Mexico for a year while Annunciata moved in with Jessica's family. The year in Mexico seemed to do Jes some good and she returned to the states fluent in Spanish and with a new appreciation for air conditioning and hot water.
For a time it seemed that Jes' problems were over and for the most part they were. In junior high she was a lively kid with an active imagination.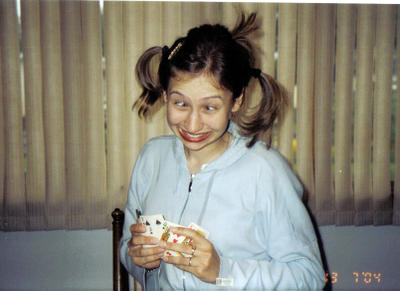 She loved to play poker, 52 pick up, black jack and of course Spades. Pippy Longstocking was one of her idols and so she took to wearing her hair in cute pig tales as well. She loved to sing "I am Pippy Longstocking" so much that soon people actually started to call her "Pippy".
High School proved to be more challenging for such a bright young girl. Dreams, visions, goals, she had them all, but where did she focus her talents? Drama!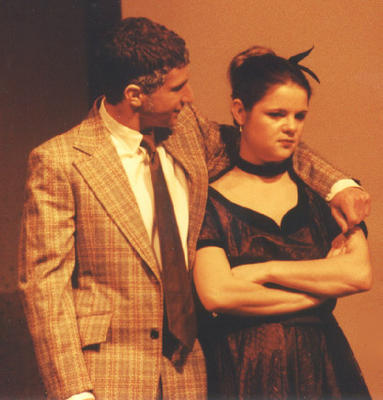 Jes became captain of the drama team and played many roles including: My Fair Lady; Devil in a Blue Dress; One Fish, Two Fish, Red Fish, Blue Fish; King Lear; A Christmas Carol; and Rent. She loved the stage and the stage loved her back.
High School was a cake walk for Jes and soon she was searching for something more in her acting career and so she went off and joined the Circus.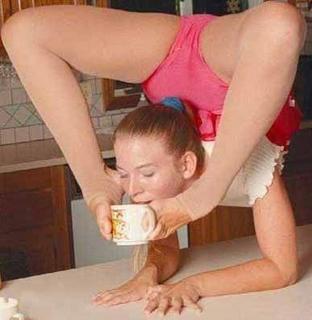 Jes did not just join any cicus, oh no, the young girl lightened her locks and became a key member of Cirque De Soleil. A brilliant contortionist, she was able to twist herself into the hearts of everyone that saw her perform.
After the Circus she decided to go to college and there the drudgery of schoolwork plunged her into a deep depression where she only found solace by dressing goth.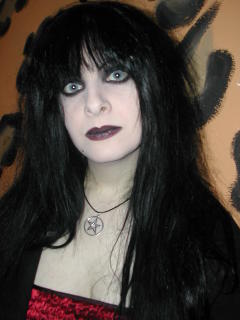 Forgoeing the Goth after college she met a wonderful man years later and married him. A wonderful man she met at Dave and Buster's and decided to marry after they hopped into a photo booth that would sketch your offspring. Roger was so delighted with the picture of their first born that he got down on one knee and popped the question.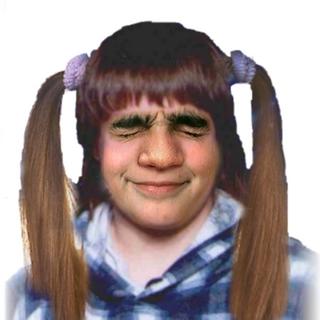 Here is a picture of that child.
Now Jessica lives in Dallas with her husband Roger. Blogging has helped Jessica ease into an otherwise cruel world and she has found shelter and comfort in the blogosphere's embrace. Embrace her now – Check out her wonderful blog and her present life at www.justsayjes.com